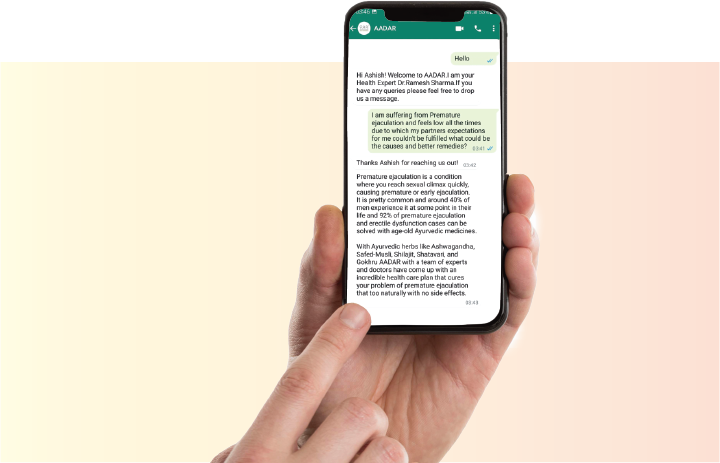 "We believe that sexual wellness is a crucial aspect of overall men's health, our digital Platform combines ancient ayurvedic wisdom with modern technology to provide you easy-to-consume solutions that focus on your well-being."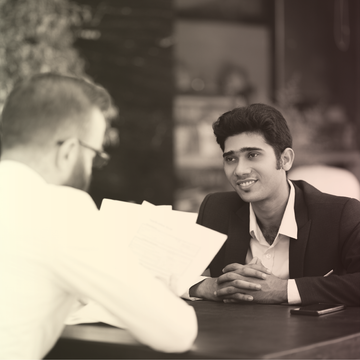 An Unapologetic Space for Indian Men To Discuss Things Openly
We believe in promoting the ancient wisdom of ayurveda to the modern world. We offer science-backed solutions that focus on men's overall health using natural, handpicked ingredients. Our digital platform provides a safe and judgment-free space for men to discuss their health concerns openly and freely.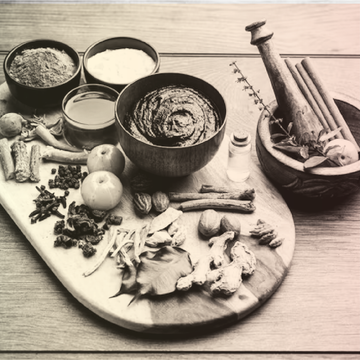 The AADAR Difference
Our founder, Aadil Shah, discovered the true potential of Ayurveda decades ago when he used it to treat his health concerns. With his grandmother's help, he was introduced to Ayurvedic formulations that treated daily issues in their family. This inspired him to bring Ayurveda to the modern lifestyle and led to the foundation of AADAR in 2018.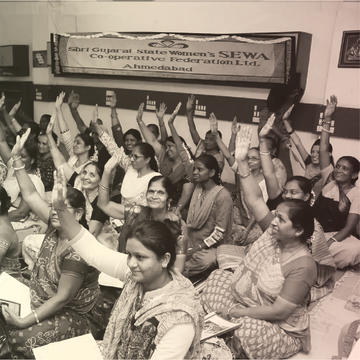 Giving back to the Community
Being an all-inclusive health platform for men, we are inspired by the women around us who are continuously making things better for themselves, for their families, and for those around them. And for that matter, we're proud that our manufacturing is led and executed by entirely by women. We firmly believe that empowering women and providing employment opportunities to women is the best way to promote and make a difference in our community.
Our Mission
We aim to become a holistic platform availing information and discussions for men who want to use and benefit from ayurveda. A place where a man can talk or learn about issues without judgment, shame, or embarrassment. Along with establishing ayurveda as a contemporary way towards attaining the best of health, aadar is also an ambitious attempt to promote ayurveda and make it more available to men and everyone around them, globally.