AADAR Blog
Why Ayurveda?
by Dr. Diksha Tiwari on Apr 30, 2020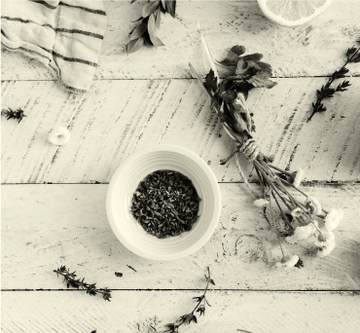 AADAR is a pack of wellness, goodness of nutrition, and is powered by 6000-year-old science. We as a brand are committed to offering the true value of Ayurveda & Ayurvedic lifestyle. AADAR is established to provide preventive solutions for your modern lifestyle. We at AADAR manufacture our products naturally and all products are cruelty-free. Our products have no side effects leaving you with a healthy and happy life. Our aim is to get back all the old habits for this generation and implement them using our brand with the tagline " Good Old Habits ".
Why Ayurveda
Ayurveda is the oldest manual and guides for personalized medicine

- Today, scientists across the globe are trying to find correlations between habits, phenotype, and genotype to make sure that the drugs are prescribed according to a specific person so that it's more effective and poses no side effects.

Ayurvedic methods depend on the natural resources

- All the ayurvedic treatment modalities majorly depend on moieties like herbs, crops, minerals, stones, oils, water, mud, sunlight, etc. In the growing automation and material world, it's the need of the hour to go back to roots and have as simple and natural treatments and prevention methods as possible. 

Ayurveda is not just about the physical body

- The ailments of the modern world are not due to lack of luxury for the body, but due to the lack of mental peace. Ayurveda looks at an entire human being in totality and deeply understands the mental afflictions before prescribing anything. It involves discipline, lifestyle, mindfulness, positive emotions and so much more to make the treatment sustainable and effective at the causal level.

Ayurveda is about the `Human- universe' interface

- In Ayurveda, a person has not considered as a single entity but someone who is constantly affected by surroundings, day and night, seasons, place, etc. It is not just a fixation method for ailments but a very deep science of living life in consonance with nature around us. Every medicine and remedy is chosen with the above-mentioned aspects in order to act deeply with minimum interference and negative impact. Looking at the dynamics of diseases and climate in current times, it becomes even more important to strike perfect harmony in terms of satisfactory service. 
AADAR is not just a brand or a product. There is a concept, a revolution, a movement behind the idea. We pledge to provide our consumers with the best natural resources and ingredients available in the market. That is why each and every ingredient is carefully picked & sourced from various regions of the country. Ultimately it satisfies the definition of Ayurveda that the more natural the ingredient, the better it works. The rigorous process ensures that all our products are thoroughly tested for metals & pesticide contamination and are AYUSH FDCA certified.    
AADAR is more than a brand, now it's an initiative that helps people to stay fit and enjoy their lives to the fullest.