AADAR Blog
Safe Sex: A Crucial Habit for Sexual Wellness
by Dr. Diksha Tiwari on Mar 05, 2022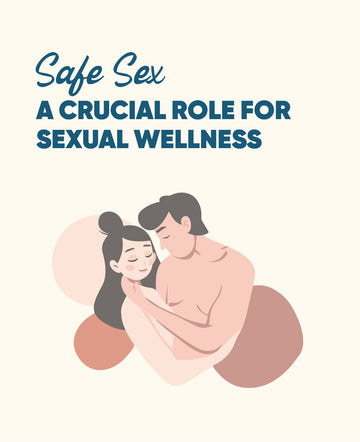 Today, India has the second-largest population of people living with HIV and AIDS, with an estimated 5.134 million infected. Over 2.3 million individuals over the age of 15 have been diagnosed with serious diseases such as AIDS OR HIV in our country, this reports for approximately 31% of the total population to be infected. This seems to be a serious number where we need to rethink for our upcoming generation.

It's on us to defeat the taboo revolving around this conversation. We should be making people comfortable who want to talk about their problems and help them get solutions for them. In India, people feel shy or uncomfortable which is the chief contributing factor. There is an increase in the number of sexual diseases like STDs, HIV, and fewer with AIDS-related problems in which some are causing severe issues and even deaths.


37% of Urban men and 28.1% of urban women have comprehensive knowledge of Safe Sex Practice whereas the number decreases to 29.2% in rural men and 20.9% of rural women in the same scenario

Ref Link: https://www.medindia.net/health_statistics/diseases/sexually-transmitted-diseases-india-statistics.asp

We are just well educated for the namesake in the 21st Century but when it comes to getting acknowledged or talking about the topic "SEX" we still find it taboo.

WHY PRACTICE SAFE?
- It helps in preventing diseases like HIV / AIDS and many more.
- It helps in problems like unwanted pregnancy
- Practicing safe intimacy gives peace of mind
- It's BETTER SAFE THAN NEVER

HOW TO PRACTICE SAFE SEX
- Avoiding shyness is always better than facing Humiliation later
- Always use contraceptives like Condoms
- Avoid getting physically active with multiple partners
- Stay hygiene with your body, especially with your private parts
- Both partners should be well acknowledged before indulging in any intimacy
- Be mature and don't be shy to visit a doctor if required.
- It will not only safeguard you but people around you with many problems.

It must be both your partner's concern and responsibility to take such problems seriously and practice your love life more safely.
This has to be changed with mentality with both concerned person and society as well.

On this National Safety Day AADAR is much concerned about people's health and especially about such sensitive topics. That is why we help people get comfortable with us and talk about such problems without any judgment and their identity being anonymous.